Car-sharing: Young people driving upheaval of Australia's new industry, report says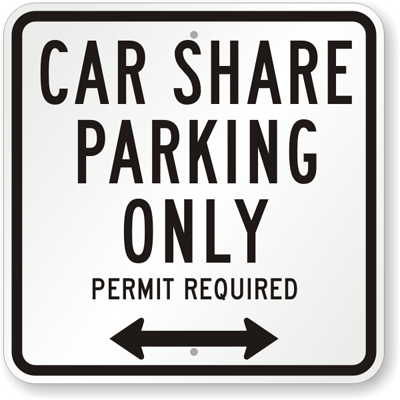 As many as 1.5 million Australians could be using car-sharing schemes within 10 years, with research forecasting more big changes for the automotive industry.
Key points:
Changes to the new car industry are happening at "breakneck speeds"

Governments are being urged to adopt a new approach to car sharing services

The automotive is not anticipating a big drop in car sales
Millennials in urban areas are driving the trend, with Roy Morgan research showing 200,000 Australians are already using car-sharing services like Go-Get and Flexi-car.
Scott Browning from Quickar, who helped analyse Roy Morgan's survey of 50,000 people, told a briefing change was coming at "breakneck speed".
He said the average Australian car sat idle for 23 hours a day, and many people no longer saw cars as a means of freedom because so many other transport options like car sharing existed.
"It's become very attractive for millennials, particularly those who own one car, who are searching for a second car, or the first-time people buying a car who now think they don't need [to buy one]."
But Mr Browning said Australia's car-sharing model was still a long way behind cities like Vancouver.
"The car-sharing model in Australia is very much just an extension of the rental model now," he said.
"Australia was right at the forefront some 10 years ago, but that's remained unchanged, so it's a bit like catching a taxi and having to come back to where you picked it up from to complete the trip.
"That's not practical. The model overseas, they use one-way, asymmetrical car-sharing to complement the station-based. So that works in 80 per cent of the trips you take.
He said it was up to governments to regulate effectively to allow car sharing evolve.
"It's subject to a regulatory prohibition at the moment, which is linked to parking, and it's clumsily managed between the state governments and the local governments."
"So there are regulatory obstructions very similar to the obstructions that existed for Uber to operate, and around the world car sharing operators have had to be very proactive in convincing city governments to relinquish really long-held rules around permissive parking rules for people that own cars to allow car sharing into play."
Do you know more about this story? Email investigations@abc.net.au
Geoff Gwilym from the Victorian Automobile Chamber of Commerce said the concept of shared cars did not apply in regional areas.
"It works in metropolitan areas because you can walk out of your apartment and there's three cars there, so some modelling works in some places, some of the time," he said.
He said he did not believe it would lead to a big drop in car sales, which has reached a record high of 1.2 million sales annually.
"If we have a population growth of 350,000 people a year which is what we had last year, that's still a lot of cars that you've got to sell every year," Mr Gwilym said.
"Australians like good-quality cars and we like to be in our own space, that doesn't look like an environment where we're all happy to jump in a car that's shared by everyone else that's had 15 drivers in the last four hours."