Zipcar vs. car2go: Which Car Sharing Service is King?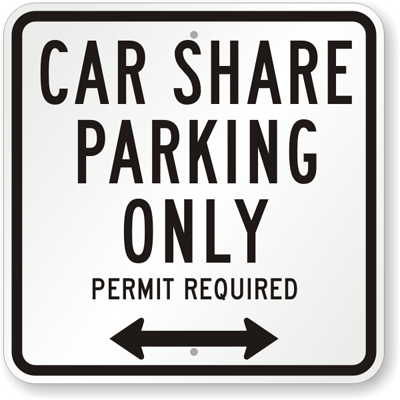 Traditional Roundtrip CarSharing or Free Floating?
Over the past few years, car sharing has taken the world by storm. Car sharing businesses are now operating in more than 1,500 cities worldwide, with nearly 5 million members taking advantage of a fleet of cars in the hundreds of thousands. This sharing economy trend has proven a great convenience for many, and the benefits are plentiful. Car sharing reduces the number of cars from roads and parking spaces, even alleviating commutes for non-users, and decreases greenhouse gas emissions from car share users by an average of 10 percent.
With the global car sharing market expected to be a $16.5 billion industry by 2024, it's safe to say this form of transportation isn't going away anytime soon. While there are a handful of options for car sharing, such as Getaround, vRide, and ReachNow, there are really two major players in the space. We're chiefly taking a look at Zipcar vs. car2go, comparing elements including car selection, cost, and availability to see which one truly is the way to ride.
Selection of Cars
Part of the fun of car sharing is that you can test out cars that you might not ever get to drive normally. Imagine having as many car options as you do wardrobe choices in your closet.
Zipcar claims to offer more than 50 different makes and models. These include vans, which are very helpful if you're in need of a car for moving furniture or transporting a lot of items at once.
car2Go vehicle options comprise a modest stable of the "smart fortwo" and two Mercedes Benz models. They're nice rides, but it's a smaller selection that provides less room.
Winner: Zipcar
Cost
Both Zipcar and car2go have variable rates, depending on which city you're in and what kind of vehicle you're driving.
car2go has the advantage here for shorter trips – you can pay between 41 and 49 cents per minute. For hourly and daily rates, car2go starts at $15 per hour and $59 per day. car2go charges $35 for its application fee, but doesn't have any kind of annual membership fee. Whether you plan to use car2go for a month or for 20 years, it's nice to know you won't have to pay a recurring bill to continue being a member.
Zipcar requires at least an hour-long rental and offers three different pricing structures. The lowest begins at $9.75 an hour or $74 for a full day. Zipcar's application fee is cheaper at $25 but has a yearly membership renewal of $70. If you bring another family member or housemate onto your account, their annual membership is $35. Zipcar does waive the annual fee for members with monthly or extra value plans, but for more occasional users, that's a far steeper price to pay.
Winner: car2go
Availability
car2go is available in New York City, Los Angeles, Portland, Denver, Columbus, Seattle, Washington, D.C., Miami, San Diego, Minneapolis/St. Paul, and Austin. Including global locations, car2go can be found in more than 30 cities.
Zipcar, on the other hand, has locations in 48 major cities in North America alone and is available in more than 170 cities worldwide. Especially for college students, the frequency of Zipcar is a nice perk, with more than 400 university locations.
Winner: Zipcar
Ease of Use
Zipcar
Members can park anywhere an average civilian driver could legally park. Drivers then must return the car to where they picked it up to complete their trip.

The Zipcar app has a sleek interface and easily allow users to see nearby vehicle locations, check their accounts, and make reservations.

Reservations must be cancelled a minimum of three hours beforehand – and sometimes up to 24 hours, depending on how long the reservation is for – or else the user is on the hook for the entire rental fee.
car2go
The one-way trips offer a bit more flexibility. Drivers can park anywhere within a "home area," and certain spots are designated exclusively for car2go vehicles.

The car2go app also gets a slight nod because of its cancellation policy. Users can cancel up to 15 minutes before their reservation with no fees. That hassle-free cancellation gives car2go the edge.
Winner: car2go
Additional Features
Insurance:

Zipcar's coverage goes up to $1 million, and they provide 24/7 roadside assistance.

car2go's coverage goes up to $300,000. However, the company tacks on a $1 fee (plus tax) for each of the first 90 rides in order to reduce drivers' deductibles from $1000 to $250. Unlike Zipcar, this fee is not optional. Just last week, car2go announced it's launching a pilot program that will reward its members for taking online road safety courses. It's the first car sharing company to do that.

Gas:

Zipcar will send a prepaid gas card if you need to top off – the company asks that you make sure the tank is at least a quarter full when you return the car.

car2go rewards drivers who fill up the tank with free rental minutes. You can earn up to 20 additional minutes by using the prepaid gas card that's located within the car

Free miles:

Zipcar offers up to 180 free miles per day (plus the normal fees you'd pay per day/month; additional miles cost extra).

car2go users get up to 150 free miles per day with car2go – again, normal fees apply and additional miles cost extra.
According to The Zebra's licensed insurance agent and adviser Neil Richardson, your personal auto insurance policy would also extend to cover the rideshare vehicle just like a rental car.
"As long as car renting is not expressly excluded from your policy, you could use your own insurance coverage if you have a lower deductible than offered by either service."
Winner: Zipcar (though it's close)
As for which option is best for you, it depends on what you're trying to accomplish with a ride. For just a few quick outings here and there over the course of a month, car2go is probably a cheaper, more efficient alternative. However, if you're planning to make a lot of trips, especially if it requires longer driving distance, Zipcar may be the better choice.
Are you pro-Zipcar, pro-car2go, both, neither?