3 Automotive Trends to Watch Out for in 2018
The year 2018 is going to be amazing, especially for the automotive industry since it is bringing some new trends we all have been excited …
The year 2018 is going to be amazing, especially for the automotive industry since it is bringing some new trends we all have been excited to hear about. Over the past few years, the automotive industry surely has made huge leaps. We are living in the times where anything is possible. Big automotive dealers like BMW are already on the outlook of exploring the origins, attitude, and meaning of luxury in 2018 to provide customers with such vehicles that are the ultimate display of luxury. Before you look the best car lease deals,catching up with the automotive trends for 2018 so that you make the right purchase. Here we go with the top 3 trends: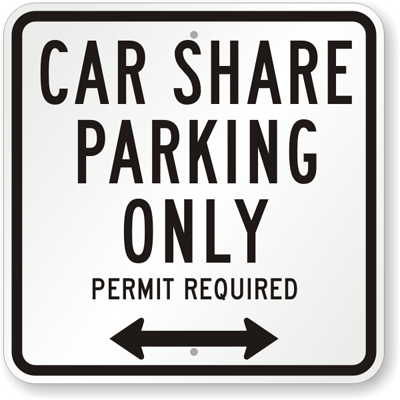 1. Car sharing
As much as car sharing increased in 2017, this automotive trend will make its way to 2018 too. Today, we can rent anything whether its luxury apartments or branded handbags. This also includes cars. Uber and Lyft together have more market share as compared to taxi cabs. In New York, there are more Uber drivers than taxis. One major reason why ridesharing sector has grown is because of rising expenses of urban areas. It is not just difficult but also expensive to own a car in a metropolitan city.
For some people, even the BMW car lease dealsaren't affordable given the expenses of living in the city. Speaking of BMW, along with providing its customers with BMW car lease deals, the company has entered the car sharing market too. Back in 2011, with the DriveNow service, a customer could rent and return a BMW and MINI vehicle from any pickup and return point without prior booking. Later on in 2013, electric vehicles were introduced into DriveNow.
You could even rent the BMW i3 vehicles. Then it launched ReachNow—another ride sharing service like Uber that allows its customer to order or schedule an individual and recurring ride in a BMW vehicle. It is estimated that by 2030, every 1 out of 10 cars would be a shared vehicle.
2. Electric cars
Another automotive trend dealerships need to prepare for in 2018 is that of electric cars. In the times when auto sales declined for the first time in 5 years, the sale of electric cars went up by 30%.In response to this trend, all automakers are kickstarting their electric vehicle initiative. The declining reservoir of non-renewable energy sources is one of the major push in the production of electric vehicles. Hence why the share of electric cars is higher in Europe. By 2022, Mercedes Benz will offer 50 electric versions. BMW, on the other hand, is planning to mass produce electric cars by 2020. Toyota will be spending $13 billion to introduce 10 electric vehicle in 2020. It is predicted that Britain and France will ban gas-powered vehicles by 2040. It would be great to finally see best car lease deals available for electric cars too.
3. Autonomous cars
On number 3 is the most predictable trend of all; autonomous vehicles. Although it is going to take some time for fully autonomous vehicles to be on the roads but it is a definitely a trend to watch out for 2018. Many giants in the auto industry are already testing their models with autonomous vehicles to provide customers with an ultimate driving experience. These cars come with a combination of technologies like sensor, radar, cameras, high-performance GPS, AI, Light Detection and Ranging and machine learning to provide autonomy. This trend has a long way to go.
The interesting question now is: Will an average consumer ever be able to afford electric or autonomous cars? Honestly, it is not going to be easy. As much as customers are looking forward to seeing such cars on the roads, they cannot afford to buy them. But they can afford to lease them. There are lots of car lovers who lease out luxury vehiclesand after a year or so, they are willing to transfer that lease to an interested individual because now they have their eyes on another car. Such sellers can be easily found on lease swapping sites like QuitALease.com. Who knows you might find some exciting BMW car lease deals there too. Lease swapping is a perfectly legal process. In fact, it is a great opportunity to drive the car of your dreams without making a down payment. QuitALease.com lets you find you a lease seller and then the leasing company takes care of your deal.
Let's hope that with these new trends, 2018 becomes a game-changing year for the automobile industry.